"Art does not reproduce what is visible, it makes visible. "

Paul Klee was first and foremost a musician: the son of a pianist-violinist and a singer, he himself became a great violinist. Throughout his life, music animated his paintings and was part of his creative process. Paul Klee was therefore musical: in his culture, his education, his acquaintances and his painting. The digital exhibition pays tribute to Klee's two passions and reveals the pictorial ranges of his works. 
Although childlike in appearance, his compositions emphasise a great variety of techniques and a wealth of imagination. Considered one of the major artists of the first half of the 20the century, the foundations of his work were linked to music. This complete artist produced more than 10,000 paintings and drawings. In addition to music, he also tried his hand at engraving, lithography and sculpture.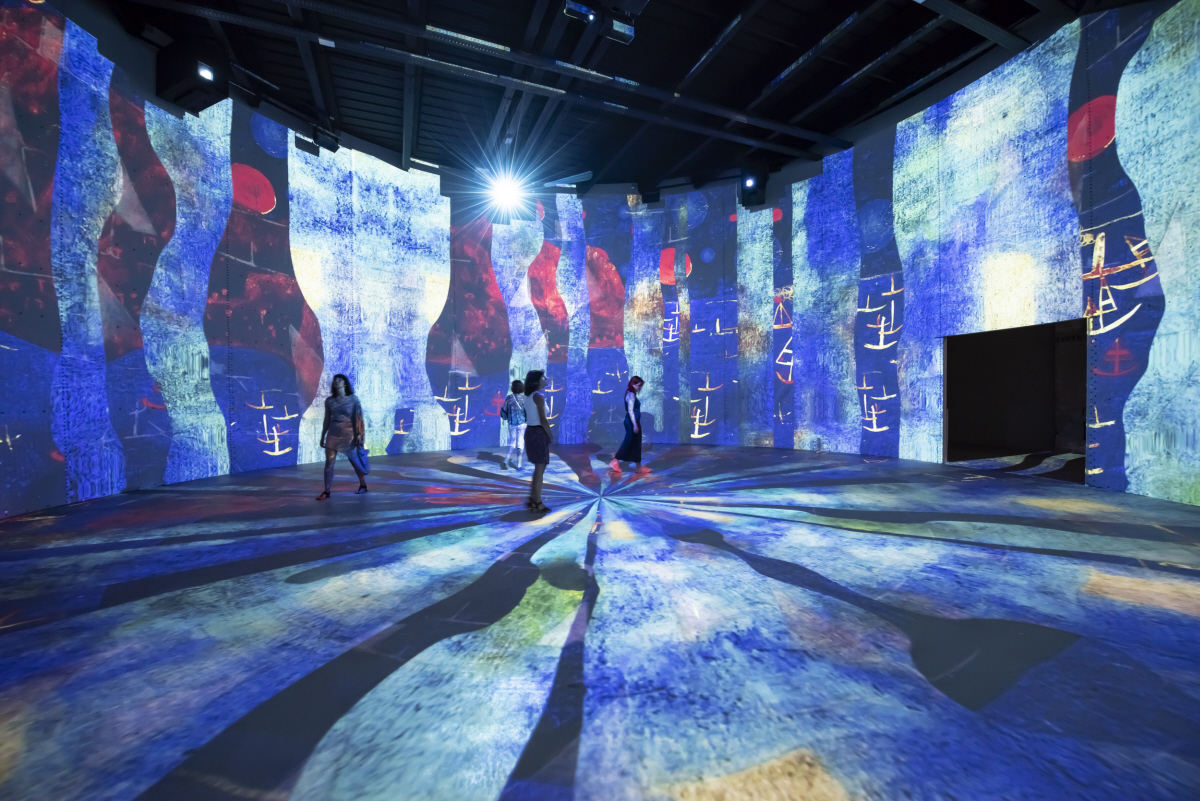 EPOUSTOUFLANT... MAGIQUE.
PRODUCTION
Culturespaces Digital
ARTISITC DIRECTION
CUTBACK
LOCATION
Bassins Des Lumières
Photos
© ANAKA and Culturespasces Digital